— Embodied self-expression —
energetic healing to facilitate physical well-being + embody true self-expression.
Hands-on HEALING SESSIONS
Release stored physical + emotional blocks held within your tissues through modalities like craniosacral therapy to allow your body to come into balance, improve alignment, reduce nervous system stress, and move with greater ease.
You will leave empowered with self-treatment techniques + knowledge about your unique, individual body to help you feel your absolute best in it.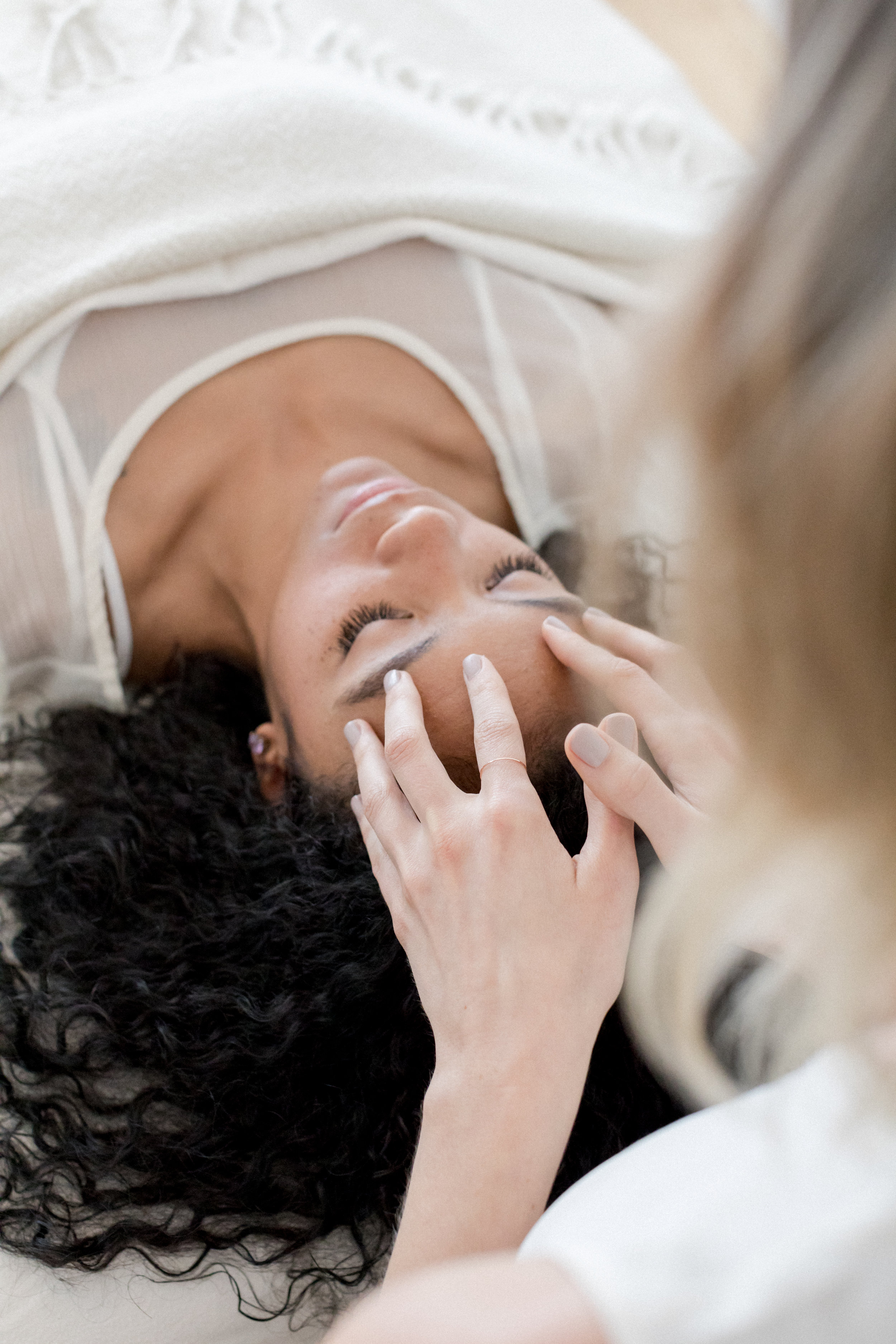 HANDS-ON VS. REMOTE SESSIONS
HANDS-ON
Receive an in-depth assessment of alignment + neuromuscular activation in addition to subtle body work at WMN Space in Culver City. (60 min)
REMOTE
Treatment focused more on emotional + energetic releases, although clients report feeling the physical releases too. A deep, powerful release that's available wherever you are. (45 min)
Through a unique process of using wardrobe selections to support balance + healing on a physical, emotional, + energetic level, you will gain awareness around dressing for your proportions, skin tone — using color and fabric choice with intention to positively impact your well-being and achieve full self-expression.
the consult
* remote healing session
* 2 digital consultations
initial 60 min

30 min follow-up
* Self-expression inspiration board
* Guidelines to balance proportions, accentuate skin tone + support subtle body healing
* Styling tips unique to you